Full Dentures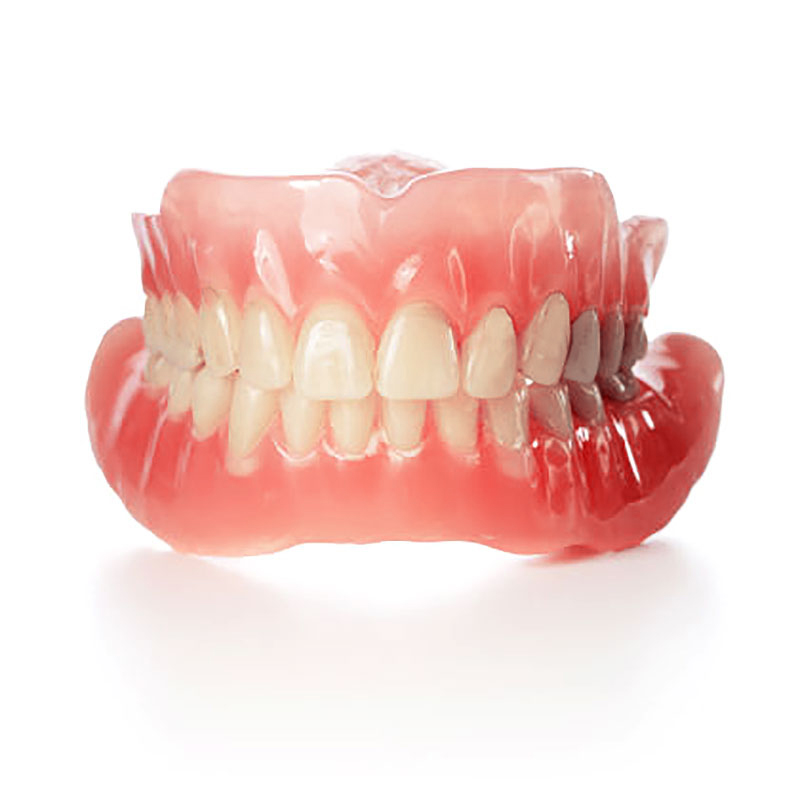 Learn More About Full Dentures
Custom Complete Dentures in Hanover
Complete dentures can be truly transformative for our patients, and we don't just mean aesthetically! Often, a set of custom dentures is all it takes to help our patients return to a life free of dental pain and the ability to eat their favorite foods and live their lives with confidence.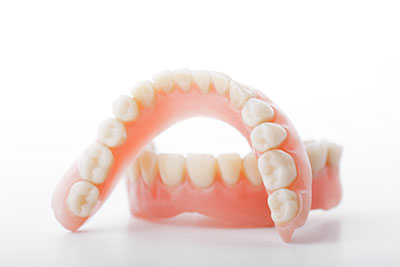 Full Dentures from Steven T. Feige Denture Clinice
If full dentures are the right path for you, there are a few different options to choose from. During a consultation with us, we can discuss your unique needs to determine what would be the best fit for you.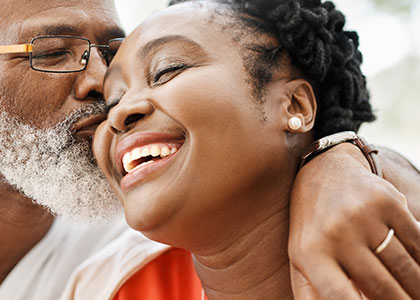 BPS® Dentures
The dentures you choose must have the light-reflecting quality of natural teeth and must be compatible with the tissues in your mouth. They should be comfortable while wearing, eating, and speaking. The right denture can restore your smile and give you great confidence which is why this is an option we are so pleased to offer you. That's why we offer BPS® (biofunctional prosthetic system) dentures to ensure you're getting the very best dentures possible.
Premium quality dentures offer optimum function while eating, laughing, and speaking. To achieve optimum function, the BPS® system records the information that helps to recreate your smile, the natural contour of your lips, and facial muscles.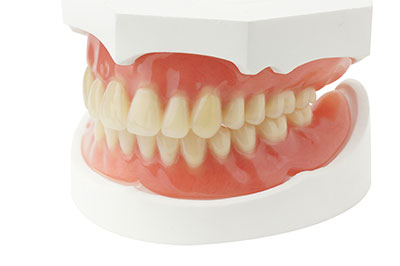 Ivoclar Vivident Denture Teeth
At Steven T. Feige Denture Clinic, we use premium Ivoclar denture teeth to reflect light, creating the most natural-looking dentures. Additionally, the materials we use to make these dentures also resist wear, staining, and chipping.
To create the base of your dentures, we use state-of-the-art equipment and our unique Ivocap injection compensates for any shrinkage in the conventional denture bases. This ensures a great fit and ease in eating and speaking. BPS® dentures are the standard for comfort, fit, and function.
Our patients can also depend on us for Ivocap injection system. This system allows the fabrication of highly accurate methyl methacrylate-based dentures.
To find out more about these and other options, give us a call today and book your consultation.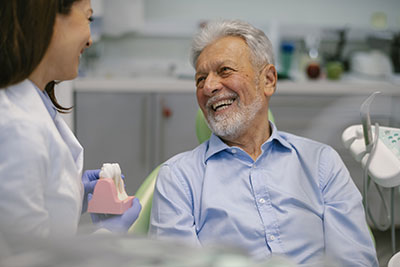 Lower Suction Dentures
Did you know Steven T. Feige is a SEMCD certified clinician? SEMCD or Suction Effective Mandibular Complete Dentures refer to lower suction dentures using a revolutionary new technique to achieve suction on lower dentures!
Up until now, we all believed that suction on lower dentures is impossible and the only way to keep them stable is with costly implants. Thanks to SEMCD dentures, this is no longer true! Now, your lower dentures can stay in place with the help of suction, rather than relying solely on dental implants or messy adhesive.
Serving the counties of Grey and Bruce since 1998, our knowledgeable denture clinic staff is ready to offer you personalized denture care. Committed to your well-being, we are happy to offer financing options and emergency services when required. Call us now for more details.
We offer flexible, personalized denture treatment plans that address all of your needs
Get in touch with us for more details about our denturist in Hanover or Owen Sound.
Frequently Asked Questions
How many teeth are on a full set of dentures?
A full set of dentures should have at least 20 teeth to be fully functional and offer adequate support to your dental tissues. For some patients, up to 28 teeth are used, matching the number of natural adult teeth humans have (minus wisdom teeth).
Do full dentures look like real teeth?
To ensure your dentures look as close to natural teeth as possible, it's important to turn to denture experts to get the job done. Experienced denturists rely on tried and true techniques and premium quality materials to ensure your teeth will look as much like natural teeth as possible.
Can I sleep with my dentures in?
It is generally a good idea to remove your dentures at night to give your gums a chance to recover. However, your denturist can discuss this with you and determine what the most appropriate choice would be for you.