Denture Implants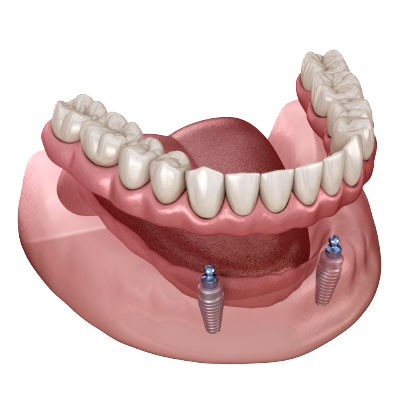 Learn More About Denture Implants
Denture Implant Services in the Grey Bruce Area
Are They Right for You?
Our highly-experienced denturist is happy to consult with you about dental implants. Whether you need single tooth replacement, full arch replacement, denture attachments, and more, we have the expertise to handle your denture needs efficiently.
Dental implants restore confidence as they offer far more benefits than conventional bridges and prostheses. Also, our denturist can design implants to restore the lost chewing function, giving the patients the confidence to eat whatever they like again. Our dental implant treatments will help restore the appearance and functionality of your smile.
Call us today to schedule an appointment with Steven T. Feige Denture Clinic!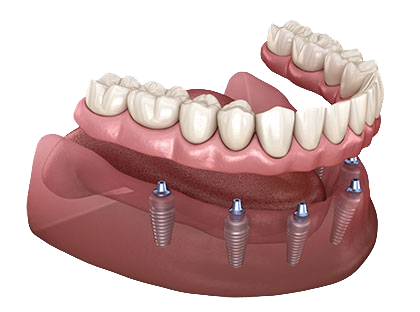 What Can Your Denturist Do?
Dental implants are a preferred method of tooth replacement. They are a substitute for tooth roots and form a stable foundation that helps in the replacement of teeth. In supporting full and partial dentures, the implants integrate with the bone and act as anchors for the replaced teeth.
The implants help preserve the bone by offering stimulation that was provided by the natural tooth to the root system. They are the closest replacement to your natural teeth and may help restore your smile. We can provide implant dentures for most dental problems. Customers can also depend on us for Removable Dentures on Implants and Permanent Dentures on Implants.
Schedule a consultation and ask our denturist about the right dental solution for you.
Frequently Asked Questions
Do denture implants hurt?
When you have dental implants placed, you will be under general anesthesia which means you shouldn't experience any pain. As you recover from this dental surgery, some swelling and discomfort are normal. Your dentist and denturist will provide you with the resources and support you need to heal safely and comfortably.
How long do dental implants last?
Provided they are cared for properly, denture implants can last for 25 years or even longer, which is why they are usually considered a permanent solution.