Look Your Best and Smile with Confidence
Same-Day Repairs
You can depend on our skilled denturist to handle all of your denture repair needs.
Complete Dentures
We can recreate your smile with complete or partial dentures.
Implant Dentures
Our experienced denturist can consult with you about customized dental implants.
Steven T. Feige Denture Clinic
– Denturist in Hanover
Welcome to Steven T. Feige Denture Clinic! Located in the Grey Bruce Area and Hanover, our denture clinics are dedicated to offering personalized care and quality denture work when you need it most.
Why Choose Us For Denture Care?
As a denture clinic serving the Kincardine, Port Elgin, Southampton, Tobermory, and Grey County area, we offer individualized and personalized treatment to the local community. Over the years, we've seen how a properly fitting pair of dentures can change patients' lives, helping them eat, chew, smile, and speak with more confidence than ever before. Personal dentures can help you chew better, speak more clearly, and even smile brighter. Also, our on-site laboratory has obtained BPS® master certification and we offer biofunctional prosthetic systems to patients.
Our Denture Services Include:
• Full Denture
• Partial Dentures
• Immediate Dentures
• Denture Repairs & Relines
• Denture Cleaning & Care
• Advanced Digital Dentures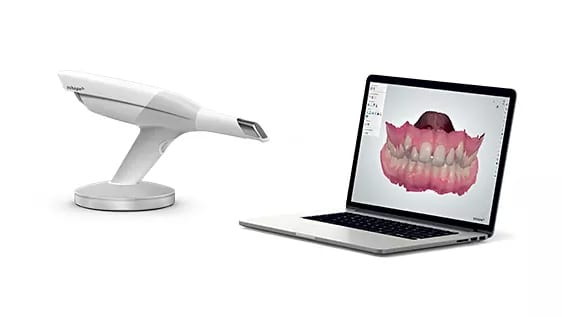 Digital Dentures in the Grey Bruce Area
Are you looking for a denture clinic that offers state-of-the-art technology in the Grey Bruce Area?
To better understand and treat your dental condition, we have upgraded our clinic's technology and currently use the oral scanner to capture direct optical impressions of your teeth. This device provides the most accurate data to treat and perform dental restorations.
Our denturist is here to help!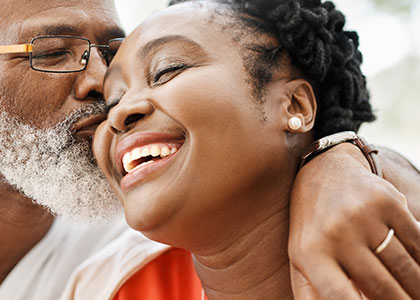 Helping you look and feel your best is what we're all about!
We understand what a life-changing solution the right pair of dentures can be, which is why we won't rest until we find the right fit for you.
Our denture clinic provides a wide range of denture services and we tailor our treatment plans to meet the unique needs of each patient who comes through our door. Our denturist is well-known for providing gentle care in a comfortable, relaxing environment, and we are always happy to answer questions. We work hard to stay up-to-date and educated on the latest denture technology for your comfort and health.
Professional Affiliations