Denture Services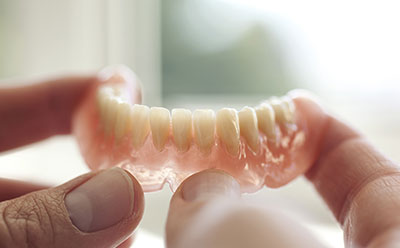 Learn more about denture services in Owen Sound & Hanover
Welcome to Steven T. Feige Denture Clinic
Steven T. Feige Denture Clinic offers complete denture services in the Grey Bruce Area and Hanover. Whether you require partial dentures, full dentures, or a wide range of other denture services, our experienced denturist is here to help. You can count on us to fit identical and natural-looking dentures that will boost your confidence significantly.
Our Denture Services Include:
TAKE A LOOK AT THE VIDEO TO LEARN MORE ABOUT OUR DENTAL TREATMENT
Custom Made Complete and Partial Dentures in Hanover
Our team of qualified and skilled professionals will check the shape, size of your denture, and then will take the measurements and impressions of your mouth. Also, our on-site lab allows us to complete work quickly and efficiently.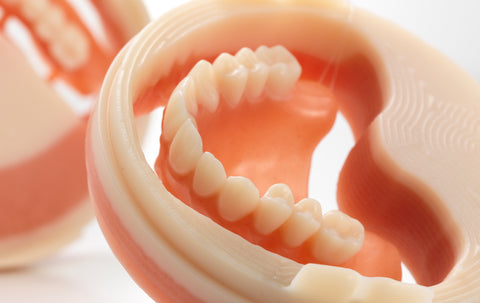 Full Dentures (BPS® Biofunctional Prosthetic System) Master Certification
BPS® master certification
If you are looking to seek professional advice before choosing partial dentures in Hanover, you can give us a call. The dentures you choose must have the light-reflecting quality of natural teeth and must be compatible with the tissues in your mouth. They should be comfortable while wearing, eating, and speaking. The right denture can restore your smile and give you great confidence.
Premium quality dentures offer optimum function while eating, laughing, and speaking. The BPS® system records the information that helps to recreate your smile, the natural contour of your lips, and facial muscles.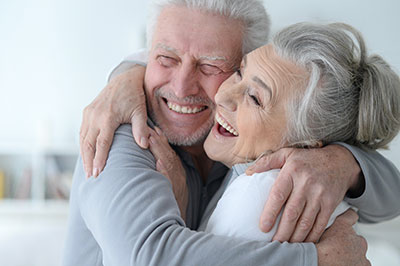 Premium Ivoclar Denture teeth
Premium Ivoclar denture teeth are used to reflect light and the materials used to make these dentures resist wear, staining, and chipping. State-of-the-art equipment is used to create the base of your dentures. Our unique Ivocap injection compensates for any shrinkage in the conventional denture bases. This ensures a great fit and ease in eating and speaking. BPS® dentures are the standard for comfort, fit, and function. To find out more, give us a call today.
Our team of qualified and skilled professionals will check the shape, size of your denture, and then will take the measurements and impressions of your mouth. Our on-site lab ensures we can complete our work quickly and efficiently to get your dentures ready as soon as possible.
Frequently Asked Questions
What type of dentures is best?
The best dentures are ones that fit and feel great and give you more confidence in your smile. In terms of stability, dentures secured to implants tend to be the best option. As far as aesthetics go, if your dentures are made by an experienced denturist using premium materials, you can be sure they will look great.
How often should I clean my dentures?
Your removable dentures should be taken out for cleaning every day, during which you can gently brush them to remove any food debris and prevent plaque and other deposits from forming.
Can you chew gum with your dentures?
Chewing gum can be beneficial for denture wearers as it helps strengthen the chewing muscles and make denture wearers feel more confident and comfortable chewing. Gum can also help stimulate saliva production, which can ward off dry mouth. Stick to the softest chewing gum you can find, and be sure to check with your denturist first before you start chewing gum regularly.